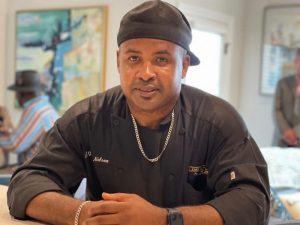 Chef Gason is a well respected Celebrity Chef out of New Orleans, Louisiana specializing in Louisiana Cajun and Creole Cuisine.  He uses D.a.T. SaUcE when he makes private meals for clients all over the world.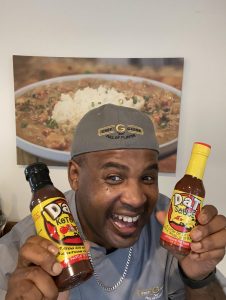 Chef Gason Nelson is known across the country as one of the very best personal chefs in the business. A two-time James Beard Scholar, Chef Gason's extraordinary culinary skills have taken him around the world to cook for those with the most discriminating tastes including Jairus Byrd, Paul Walker, Will Smith, Reggie Bush and Dwayne 'The Rock' Johnson and New Orleans Saints' tight end, Ben Watson.
In addition to his experience as a personal chef, Chef Gason also competed on the Food Network show, "Chopped", making it all the way to the final round. His company, Full of Flavor, is capable of arranging every aspect of your dining experience, whether its for two or two hundred. Chef Gason's attention to the smallest details, passion for food, and vast experience combine to provide you with a gastronomical fete that will delight all of your senses. For great recipes and cooking tips, please check out Chef Gason Nelson social media pages and visit his website www.chefgason.com.