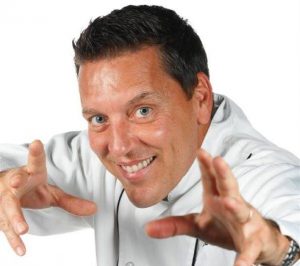 Chef Kern's passion is in the art of creating the fresh new taste of tomorrow. Louisiana born and based in Atlanta, Chef Kern specializes in southern and cajun cuisine.
Since 1988, Chef Kern has offered creative full-service catering to groups of 15 to 3,000 in Atlanta and North Georgia with all natural cuisine options that are both tasty and healthy—from Italian to Southwestern, from Southern classics to authentic Cajun delights. Whether they provide catering fresh on-site, minutes before dining or packaged for convenient pick up, their fine food is always impressively delicious, with specialized vegan and gluten free options as well. Chef Kern is an extended member of the D.a.T. SaUcE family and a special part of many of our ventures.
www.chefkern.com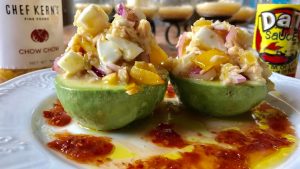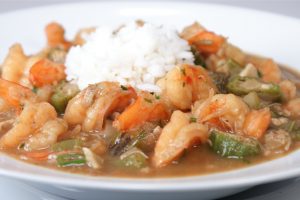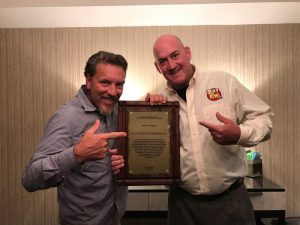 Chef Kern and Scott Green (Dat Sauce) received a plaque in honor and appreciation of all they have done to help wounded warriors through the R & DA Military Assistance Program.
"While we are very proud and honored to receive this plaque from R&DA, our Military personnel are much more deserving than us and we thank them from the bottom of our heart for all they do!"
– Scott Green.